AGRI, AGRICULTURAL MANAGEMENT SOFTWARE
Access the demo version with real data and discover
the functionalities and benefits to improve your farm management.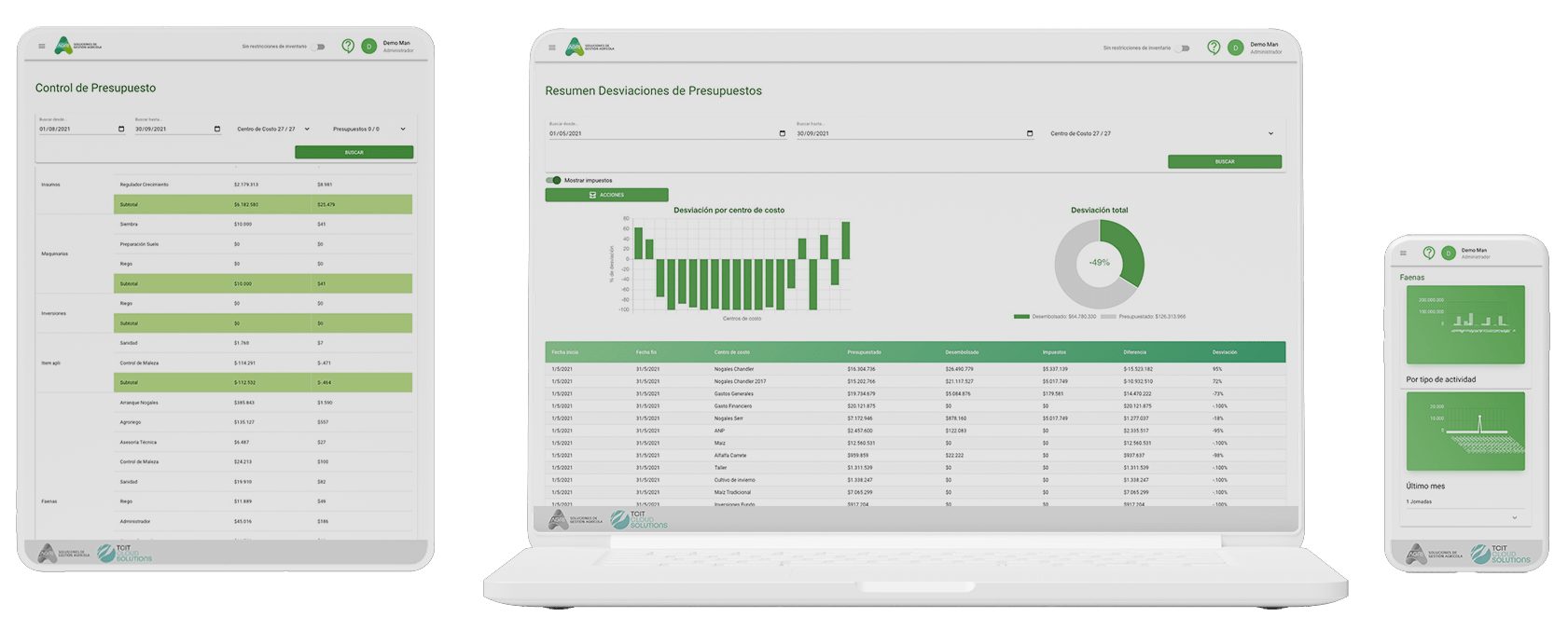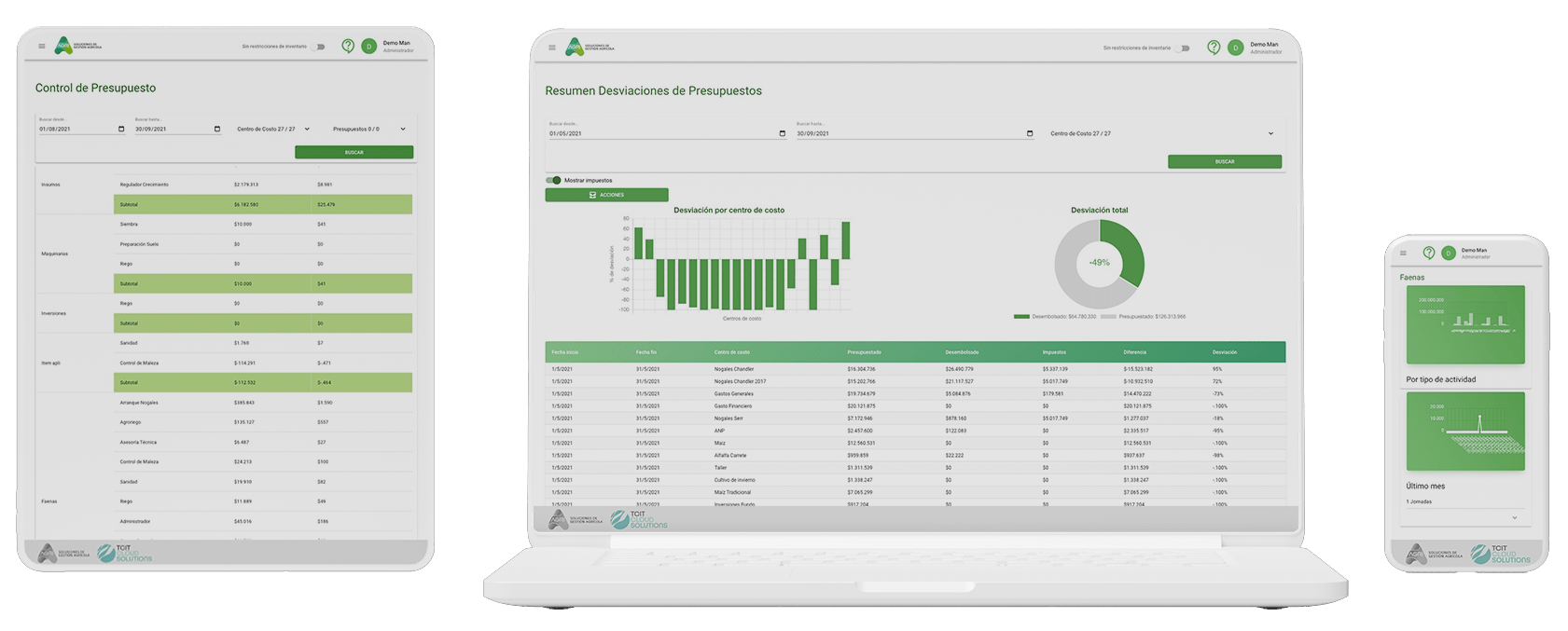 Centralized management of your agricultural operations.

Real-time information and reporting.

Cost planning and control, purchasing, warehousing and treasury.

Agrochemical application orders and certifications.

Control of work sites, machinery.

Irrigation and crop control.

Integration with SAG, SII and other software.